Our Mission & Vision
The mission of Pleasant Grove United Methodist Church is to love God, to love others, and to magnify the name of Jesus Christ. The vision of our church is to glorify our God and Savior, Jesus Christ, to make true disciples throughout all the nations by means of missionary activity and support, to minister the ordinances, to edify believers, and to do all that is sovereignly possible and biblically permissible to magnify the name of Jesus.
Leadership Team:
Our leadership team recognizes the authority of God, and realizes that we are shepherds who serve under the Chief Shepherd, Jesus Christ. We desire to devote ourselves to prayer and to the ministry of the Word. Our passion and goal is to equip the believers for the work of the ministry until we all attain maturity in the fullness of Christ.
Rev. Dr. Matt Andrews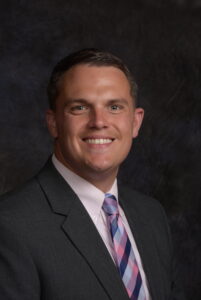 Matt started pastoring the good people of Pleasant Grove in 2021. His primary passion is to create Christ-centered communities of acceptance and transformation for the sake of the world. Since 2009, this passion has led him to serve in various congregational and clinical settings in Texas, California, and Alabama. When he's not working, you'll find Matt and his wife Emily chasing after their toddlers, Elliot and Olivia.

Kim Vinson, Choir Director
.